Workshops and Events
Our Events
Our members benefit from unique networking opportunities throughout the year with our range of organised workshops and events.
These live and online events are designed to engage and connect members, facilitating business communications and learning for everyone involved in au pair and cultural exchange programs.
If you have something interesting to share with our community and would like to hold a webinar for our members, or if you know of a topic that you think should be presented to our community in this format please don't hesitate to contact our Managing Director:
patricia.brunner@iapa.org
Work Experience Travel Market and IAPA Annual Conference
WETM-IAC 2024 in Kraków, Poland 16-18 March 2024
The Work Experience Travel Market and IAPA Annual Conference (WETM-IAC) is the joint event of WYSE Travel Confederation and the International Au Pair Association (IAPA) and provides a unique, cost effective, business-to-business opportunity for senders and receivers serving all aspects of cultural exchange, au pairing, volunteering, internship and work experience. WETM-IAC delivers an exceptionally targeted forum for your organisation to establish and strengthen sector-focused partnerships, gain industry intelligence and tap into emerging global markets.
- Over 200 attendees from work travel, volunteer and au pair industry
- Gain insight into latest sector trends with educational sessions
- Up to 34 face-to-face pre-scheduled business appointments
- Collaborate on solutions to the sector's challenges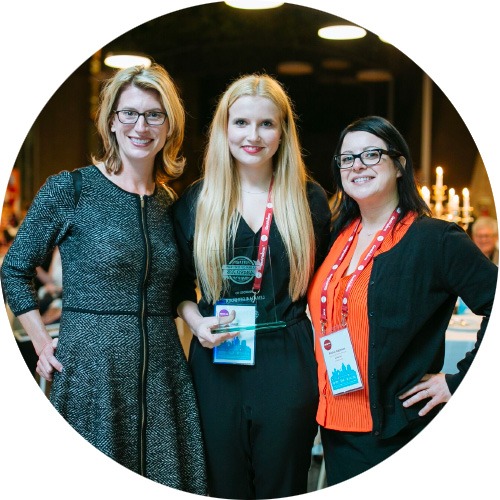 Au Pair of the Year Award
We established the Au Pair of the Year Award as a way to recognise and honour the most extraordinary, exceptional and deserving au pairs as nominated by their host families.
The award is also a wonderful way for our members to showcase their organisations, promoting the high quality of their au pair programs and highlighting to the public the rewarding and mutually beneficial experience of this cultural exchange program.
IAPA Workshops Worldwide
We organise local get togethers and workshops every year for members and non-members to discuss the current situation and regulations for au pair programmes in their country so that we can continue to support the industry.
IAPA Webinars
Our most recent member benefits include the introduction of free webinars to be held throughout the year.
We offered the first IAPA webinar "Is your business ready for GDPR? What do Au Pair Organisations need to do to be compliant?" to our members in May 2018.